Spanish Language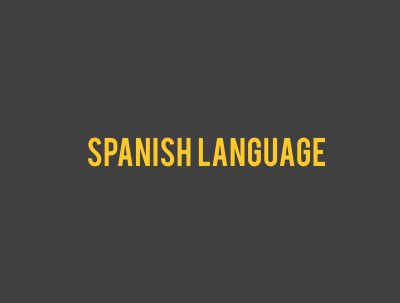 Learn Spanish at Language Bee for Perfect Diction and Fluency
Spanish language is the medium of conversation in Latin America predominantly. Spain, being one of the members of European Union and a Spanish-speaking nation, earns this language the title of one of the official languages of European Union too. One of the biggest nations of the world, the United States of America, is house to a majority of Spanish speakers. This is why; students have started paying attention to benefits of learning Spanish in India.
It is estimated that the speakers of Spanish language in US alone will touch the magic number of 100 million by the end of half of this century. Thus, this language can rightly be called the language of the future. This fact increases the importance of learning Spanish in India.
Career possibilities grow manifold
Spanish language course in Jaipur can fetch you coveted posts in companies that do business on global platform. As a translator or teacher of Spanish language, you can carve a niche for yourself in education industry too. There are lots of research and development papers being written in Spanish language. The growing popularity of this language in all important business sectors such as IT, Tourism, Education, etc make it necessary for job speakers to have Spanish as one of the languages known in their resume.
Once you join Spanish Language Classes in Jaipur conducted by our experienced teachers, you give your career a boost in many ways. As a tourist too, you will be able to enjoy that country better. The most important part of learning Spanish is that you can yourself become a Spanish teacher and help others in becoming fluent in this language. So, learn Spanish in Jaipur at Language Bee where we have complete infrastructure to make you super confident about speaking, writing, reading and listening Spanish fluently.
Globally recognized courses
To ensure that our Spanish Classes in Jaipur is relevant globally, we have followed EU-recognized pattern. Our Spanish language course comprises of globally recognized levels of proficiency – A1-A2, B1-B2, C1-C2.
The outcomes of these courses are:
A1-A2: Proficiency in Elementary Spanish. Familiarity with common phrases of greeting and conversation. Knowledge about alphabets, basic sentences, reading and listening skills, etc.
B1-B2: Ability to prepare presentations and compositions apart from the skills mentioned in A1-A2.
C1-C2: Translation from Spanish to another language and vice versa, giving speeches in Spanish, apart from skills mentioned in above two levels.
Practical teaching methods
The environment at Spanish Language Institute in Jaipur should be conducive to easy learning. This is what we believe and strive for with full honesty and dedication. Thus, we make use of seminars, presentations, case studies, role plays, composition writing tasks and others to help you learn Spanish.
We also teach multiple languages in addition to Spanish. If you require learning Spanish French in Jaipur or find the need to get help with your English, you are welcome to reach us to enquire about the new batches. Next batch starting soon!
Course Features
Lectures

0

Quizzes

0

Duration

100-200 hrs

Skill level

All levels

Language

English

Students

0

Assessments

Yes